With its simplicity and accessibility, Scratch is a suitable programming language for young enthusiasts who are taking their first steps in learning programming and aspiring to a professional programming career.
Through this course, students will have an initial introduction to block programming and develop programming thinking through colorful and highly intuitive command blocks on the Scratch programming platform. Students will learn how to drag and drop and manipulate command blocks, organize lines of code, and build and design games. This enhances their creativity and mathematical logic skills through the creation of various game products or applications using this platform.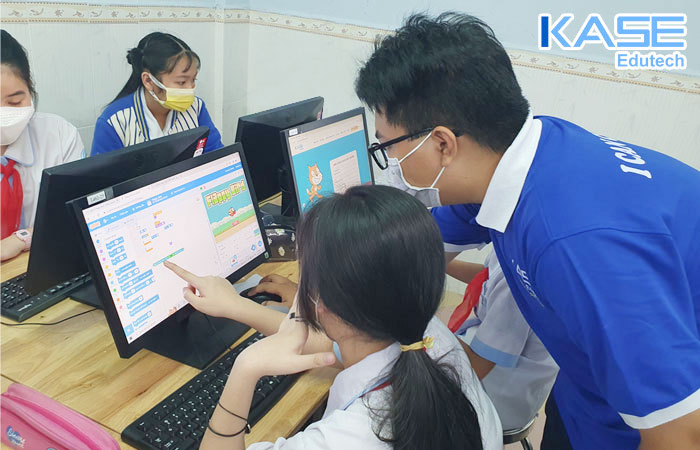 TRAINING CONTENT
THỜI GIAN & ĐỐI TƯỢNG HỌC
Độ tuổi: 07-10
Học phần: 32 buổi
Thời lượng: 4 tháng
COURSE BENEFITS
Utilize and interact with 10 basic commands in Scratch.
Use the tools available in Scratch.
Gain knowledge of basic mathematics.
Distribute and construct command blocks in sequence.