KASE EDUTECH
Everyone Can Code!
KASE (KASE Edutech) is a technology education company operating in the IT field, focusing on programming training and computer thinking for young students, and building resources for the effective application of information technology in the work and business of SMEs in the Vietnamese market.
KASE inherits 14 years of experience in IT training, having trained over 1,400 international programmers under the Aptech India brand.

Vision:
To establish KASE Edutech as a leading technology education system in the Asia region, specializing in programming mindset education and training for young students from elementary to high school (ages 7-17) within the next 10 years.

"I Can Code" to become the official programming mindset training program applied to all students in Vietnam.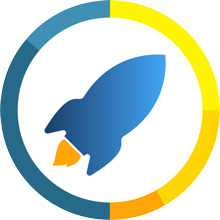 Mission:
To enable the young generation of Vietnam to have early access to and solid grasp of knowledge and thinking skills in the fields of computer technology and artificial intelligence. Equipping young students with the necessary skills of the 4.0 technology era (5Cs: Communications – Creativity – Critical Thinking – Collaboration – Computational Thinking). Helping young individuals build their dreams and turn them into reality by empowering them to master technology.

Our dream is to provide all children, adolescents, and youth in Vietnam with the opportunity to learn programming, as we recognize the immense benefits of programming education in today's technological age. The earlier the exposure to programming, the greater the chances of success in learning and future life for the younger generation.

We set the goal of achieving just enough profit to sustain and strengthen our resources in order to serve and support the younger generation to the fullest. Building relationships with partners, communities, and authorities based on honesty, where all parties win and experience sustainable development.
Core Values:
We believe that the following core values will help us fulfill our vision, mission, and core purpose:
Integrity: Integrity is a non-negotiable value and the foundation for the existence and development of KASE.
Commitment: Commitment is KASE's dedication to customers, partners, and shareholders.
Agility: Agility is consistently providing solutions, which is a value that enhances KASE's operational effectiveness.
Differentiation: Differentiation in our thinking, approach, and how we serve sets us apart.
Superior Quality: Superior quality is a value we commit to in our solutions, products, and services to achieve customer satisfaction.
Exceptional Customer Experience: We believe that customers always remember how they are served.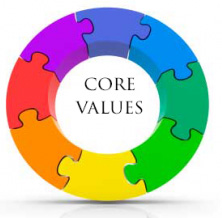 INVEST IN FUTURE
If you're interested to know about our investment offers, fill up the form below.